Main content starts here, tab to start navigating
#SuperbaGives enriches lives through donations to communities in need. We direct support toward a number of causes including food security, poverty alleviation, social justice, environment and climate change.
Each month we invite our guests to help direct the distribution of our giving, selecting one of three chosen charities whose cause is most compelling to them. At the end of the month, Superba distributes our monthly donation in accordance with these preferences.
We are very grateful for the response, enthusiasm and involvement of our guests and our Superba team. Together, we are making a real difference by contributing to an incredible group of organizations. Thank you!
September 2023 Charities

TreePeople (Local Conservation)
Inspiring and supporting the people of Southern California to take responsibility for the urban environment by creating greener, shadier and more water-secure city neighborhoods, planting and caring for trees, restoring local ecosystems and natural parks, and leading community education programs to build a greener, healthier Los Angeles.

Preparing students for success in college, career and life through vibrant community hubs and partnerships that foster and support motivated, engaged, and directed students and teachers across LA County.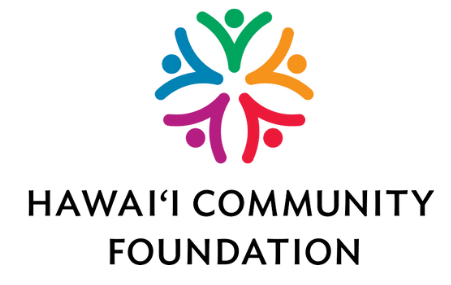 Providing funds that can be deployed quickly for shelter, food and other short and long-term needs, with a focus on rapid response and recovery from the devastating wildfires on Maui.
Past Donations
AUGUST 2023 GRANTS:
• No Kid Hungry: $17,908
• Technoserve: $17,534
• Tongva Taraxat Paxaavxa Conservancy: $14,547
JULY 2023 GRANTS:
• The Hunger Project: $17,800
• APLA Health and Wellness: $14,253
• Venice Arts: $17,947
JUNE 2023 GRANTS:
• Environmental Defense Fund: $16,690
• Equal Justice Initiative: $17,464
• LA Community Garden: $15,846
MAY 2023 GRANTS:
• Partners in Health: $16,717
• Surfrider: $16,810
• ACLU: $16,473
APRIL 2023 GRANTS:
• Committee to Protect Journalists : $17,403
• Nature for All: $14,491
• International Committee of The Red Cross: $18,105
MARCH 2023 GRANTS:
• World Central Kitchen: $17,591
•Center for Climate and Energy Solutions: $14,707
• Los Angeles LGBT Center: $17,701
FEBRUARY 2023 GRANTS:
• LA Family Housing: $20,830
• CDP Disaster Recovery Fund / California Storms: $13,987
• Boys and Girls Club of Hollywood: $15,181
JANUARY 2023 GRANTS:
• Black Girls Code: $17,524
• Feeding America: $19,646
•Bail Project: $12,830
DECEMBER 2022 GRANTS:
• Harmony Project: $14,924
• LA Regional Food Bank: $17,349
• Union of Concerned Scientists: $17,727
NOVEMBER 2022 GRANTS:
• My Friend's Place: $15,338
• Everytown for Gun Safety: $18,597
• Environmental Working Group: $16,065
OCTOBER 2022 GRANTS:
• Amigos de Los Rios: $15,262
• Westside Food Bank: $21,862
• The Brennan Center for Justice: $12,876
SEPTEMBER 2022 GRANTS:
• The People Concern: $15,955
• Boys & Girls Clubs of Venice: $15,459
• Heal The Bay: $18,586
AUGUST 2022 GRANTS:
• Vote Riders: $16,267
• Save The Children: $16,096
• Planned Parenthood LA: $17,637
JULY 2022 GRANTS:
• Alliance for Children's Rights: $16,533
• The Freshwater Trust: $19,628
• UNICEF USA: $13,839
JUNE 2022 GRANTS:
• Doctors Without Borders: $17,904
• Los Angeles Community Garden Council: $15,226
• FeedMore WNY: $16,870
MAY 2022 GRANTS:
• Partnership for Los Angeles Schools: $16,409
• CARE / Ukrainian Crisis Fund: $18,154
• Los Angeles Conservation Corps: $15,450
APRIL 2022 GRANTS:
• Environmental Defense Fund: $15,418.12
• Surfrider: $18,379.79
• CDP/Ukraine: $16,206.09
MARCH 2022 GRANTS:
• Inner City Law Center: $17,611
• World Central Kitchen: $15,887
• Kiss The Ground: $16,502
FEBRUARY 2022 GRANTS:
• Hollywood Food Coalition: $16,744
• American Farmland Trust: $15,919
• Safe Place For Youth: $17,354
JANUARY 2022 GRANTS:
• Chrysalis: $14,650
• Los Angeles LGBT Center: $20,526
• Water.Org: $14,842
DECEMBER 2021 GRANTS:
• Project Angel Food: $17,786.22
• The Wilderness Society/Urban to Wild LA: $15,736.86
• Boys & Girls Club of Hollywood: $16,495.93
NOVEMBER 2021 GRANTS:
• LA Giving Circle: $14,900
• CDP CA Wildfire Relief: $18,550
• LA Regional Food Bank: $16,550
MARCH 2020 GRANTS:
• Alliance for Housing and Healing: $13,333
• The Wilderness Society: $13,333
• Friends of LA River: $13,333
FEBRUARY 2020 GRANTS:
• My Friend's Place: $15,490
• Australian Wildfire Relief: $15,398
• Friends of LA River: $9,169
JANUARY 2020 GRANTS:
• Direct Relief: $12,754
• Boys & Girls Clubs of Venice: $16,122
• LA Neighborhood Land Trust: $11,233


DECEMBER 2019 GRANTS:
• CARE: $12,809
• One Voice: $13,223
• CDP: $14,011


NOVEMBER 2019 GRANTS:
• Union of Concerned Scientists: $22,001
• PATH: $9,675
• Venice Arts: $8,334


OCTOBER 2019 GRANTS:
• Surfrider Foundation: $13,029
• LA Regional Food Bank: $12,524
• World Central Kitchen: $14,464


SEPTEMBER 2019 GRANTS:
• Food Forward: $8,761
• Heal the Bay: $12,310
• Safe Pace for Youth: $18,972